The Dementia Help Center team promises an accessible, single point of contact for this universe of services: individual and family counseling, placement, tried-and-true care methods, resources, guidelines and invaluable tips for both the diagnosed and the caregiver.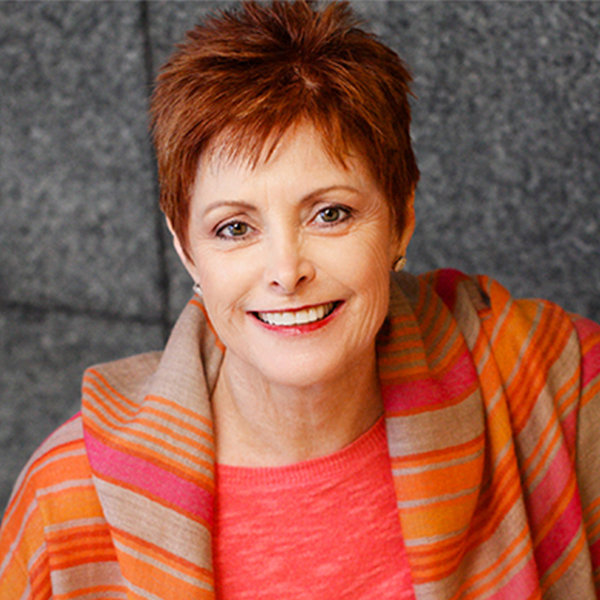 Kae Hammond
Founder of DHC
Kae Hammond is a family coach for caregivers and care partners, an author, support group facilitator and talk show host. Above all, she is a vital advocate. Indeed, her extensive work and her company's services include advocacy, planning strategy and care management for care partners, caregivers and their families.
Kae founded Dementia Help Center in 2009, after she experienced firsthand the inherent challenges of family caregiving. She was certified by the National Alzheimer's Association as a family caregiver support group facilitator in 2010 and has served since 2011 as the Alzheimer's Association's Ambassador to congressional and state representatives on behalf of the industry.
In 2012, she published her widely acclaimed guidebook, Pathways — A Guidebook for Dementia & Alzheimer's Family Caregivers. The book has garnered tremendous reviews from physicians and caregivers earning five stars on Amazon. Pathways has been recognized by caregivers and members of the medical and scientific communities as an outstanding resource. In 2014, Kae started her radio talk show, The Kae Hammond Show, on 95.9, The Oasis, featuring relevant guests and invaluable information. In addition, she is a certified consultant in the Teepa Snow Positive Approach to Care™, a highly effective program that provides a positive approach to brain change and living well with dementia. ​Learn more about her personal challenge with her mother's Alzheimer's disease in this international story in Epoch Times
Kae is an outstanding individual who helps families and those diagnosed with Alzheimer's and related dementias. She enhances people's quality of life, builds relationships, connects communities and makes a difference.
Mary Lou Green
Family Care Consultant
Mary Lou is the Family Care Consultant and Community Liaison. She introduces our services to the medical, legal, financial and senior communities. She has found her deep passion in supporting, educating and coaching family members who are caring for loved ones with Alzheimer's or other forms of dementia.
With a background in education and business ownership for 40 years, Mary Lou brings energy, empathy and experience to Dementia Help Center. Her finely-honed research and coaching skills  help people who are facing this new life situation. The reality that patients with dementia will not get better is very difficult to confront. Given appropriate  education and problem-solving for each individual situation, family caregivers may find hope for creating a new normal. In this new normal, they may be able to THRIVE, not merely survive. Mary Lou is passionate about helping families find their way along this journey.
Mary Lou has a master's degree in Science Education, so she's able to transform complicated medical jargon into language easily understood by everyone. Her skills and experience as an educator translate brilliantly to her work with caregivers and patients. She knows the importance of education, patience and enthusiasm for learning new things, and she is excited to share her knowledge with others. She truly understands the importance of building a caring network of support.
As an inventor, Mary Lou enjoys creating solutions that solve everyday problems in unique ways. As a business owner, she knows that customer service is key to keeping a business alive, and she brings that knowledge and zeal to the families with whom she works at Dementia Help Center. Both the client and the family caregivers are her 'customers,' and she is dedicated to finding solutions that bring them comfort and peace of mind. Her #1 goal is to see those in her care smile again.
Mary Lou was fully engaged in her parents' care needs for many years. For five years, her mother lived with Mary Lou and her husband before they realized they needed to "share the care" with professionals. She then lovingly placed her mother in a residential care home. This allowed Mary Lou to return to being the daughter in the family. Just as importantly, she has been able to lead a healthier personal life and enjoy a happy marriage.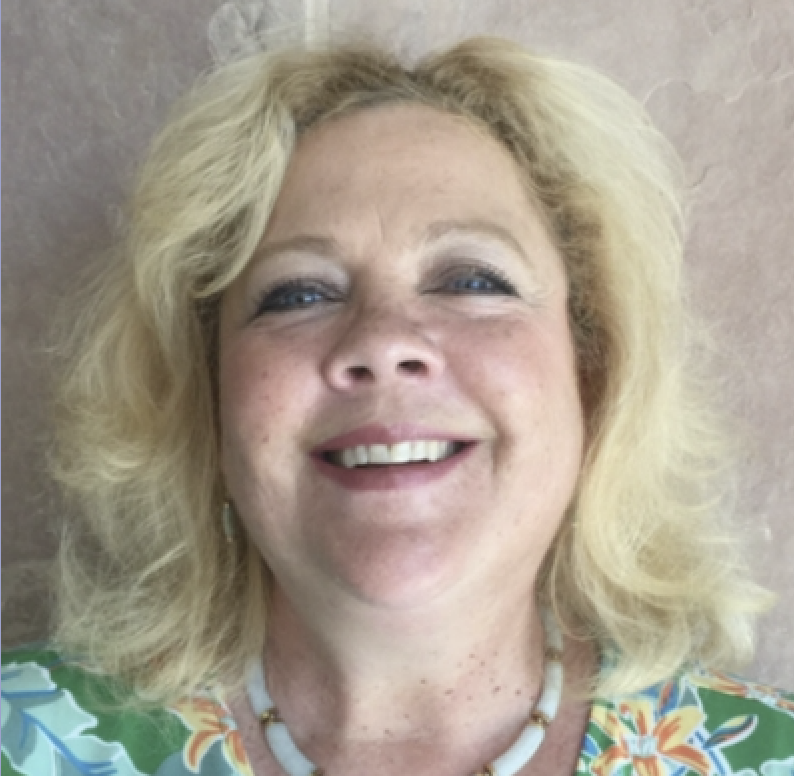 Lisa Stanford
Family Care Consultant
Lisa Stanford comes to us with a rich background of working with and caring for seniors and their families. After 25 years of running the family business on El Paseo she became a family caregiver for her father who was diagnosed with dementia. After many years of navigating the day to day care and challenges that come with being a caregiver her father was moved to a memory care community, where he received round the clock care.
She then began a second career working at a large assisted living community as an activity coordinator where she took her love of working with seniors and created and taught many physically and mentally enriching activities to the residents. She later transitioned into community services and assisted new residents and families in choosing the best living situation for their needs, be it independent, assisted or memory care living, she became a skilled mediator helping families in times of crisis.
At this time, another family member needed assistance, her 90 year old Uncle who had just suffered a heart attack and was moved into her home and she coordinated and assisted his care for the next 6 years. Her Mother then began suffering a series of falls and broken bones. She also began to show signs of cognitive impairment and with the help of Kae Hammond she located a lovely care home where her Mother would be well taken care of 24/7 and has just celebrated her 95th birthday.
A third career was born when Lisa joined the Dementia Help Center as a Family Care Consultant. Her knowledge of family dynamics, care and compassion as well as her empathetic nature are a welcome addition to our team!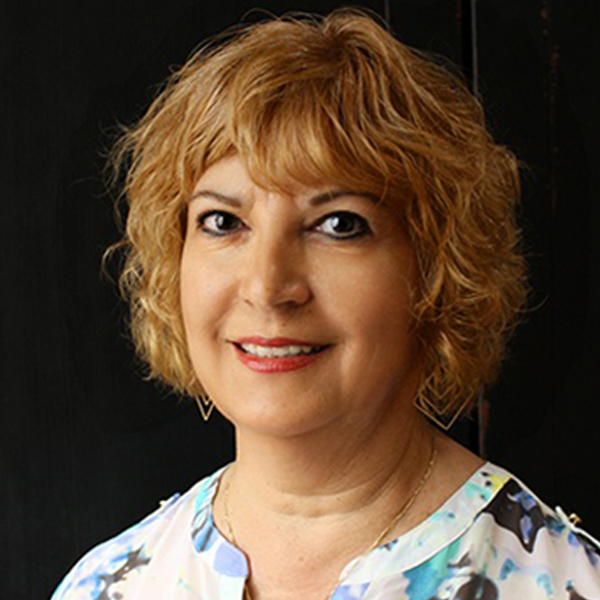 Elaine Simerlink
Administrator
Elaine Simerlink is proud to be affiliated with Dementia Help Center for the past eight years. Elaine shares Kae Hammond's commitment to an overarching goal: to help the elderly and their families survive and thrive during what can be life's most trying, confusing and heartbreaking challenges.
As the only daughter in an Italian family, she believed that caregiving and nurturing were part of her heritage and responsibilities. She has always seen her role as the family's conduit and organizer. Her mother was a two-time cancer survivor. The last six years of her mother's life, from 1999 to 2006, Elaine cared for her mother.
During this time it became more apparent that her father had dementia. He had been a prisoner in WWII and the doctors felt his dementia probably came on due to sustained beatings. After her mom passed, she cared for her father full time. Elaine said caring for her dad for four years was more life changing than anything else she had ever done, forcing her to step out of her comfort zone.
When you are caring for a loved one with Alzheimer's or dementia, it can destroy your spirit. Elaine thanks her husband Jim for his love and support through her many devoted years of family caregiving.
To stay current with all her father's personal information, Elaine created an Emergency Information Kit, organized in a binder. She kept track of all information, from recent photos and lab reports to a medication list, even including burial information.
Elaine continuously received compliments on her organizational skills from doctors and staff. In fact, the binder she created became a prototype for a similar work-simplifying version she now provides to Dementia Help Center clients. As anyone can attest, she is a great asset to all.
Individual and Family Coaching
You'll get the tools and training you need to understand and manage the disease and learn how to live successfully with your new realities.
Personalized Strategic Planning
You'll receive short-range and long-term guidance, including steps and resources for your specific situation.
Care Management
This is the ideal service to give you peace of mind when you live a distance from your loved one. We coordinate and attend to the seemingly endless care-and-service details you can't provide yourself.
Senior Living Placement
You will receive our very personal service and special skill to solve this sensitive problem. We will connect your family with the home or facility that is best suited for your loved ones particular needs.
Elder Law and Medi-Cal Benefits
Our talented and fully vetted affiliations ensure that you:
Have in place Powers of Attorney, advance Health Care Directives, Wills and Trusts.
Know the qualifications for Medi-Cal involving long-term care.
Can access the special Aids and Attendance pension benefit through the VA for a qualified veteran and their spouse.
Advocacy
This is a special role we play for you and your family or individual. We will represent your needs or special circumstances to the appropriate authorities including Adult Protective Services, county services, legal protections, health services or whatever is needed.